JUST IN: VP Yemi Osinbajo Declares President Buhari Poorer Now Than He Was In 2015
Nigeria's Vice President, Prof. Yemi Osinbajo on Friday said President Muhammadu Buhari may in fact be "poorer" than he was in 2015.
Osinbajo explained that Mr. President's asset declaration form he saw indicated that the president has plummeted financially.
In a statement signed by Laolu Akande, his Senior Special Assistant on Media and Publicity, Osinbajo also thanked Nigerians for voting Buhari for a second term.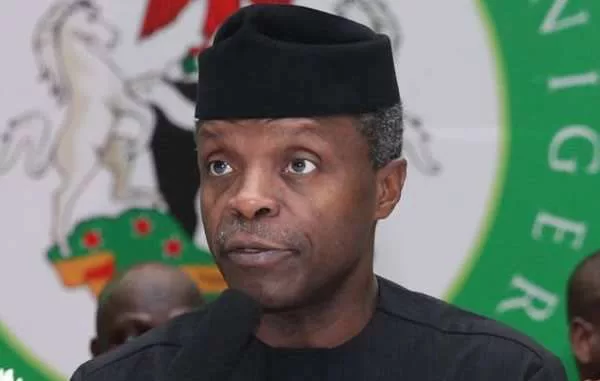 The statement reads in part, "Everybody knows that this was not exactly an easy campaign but I believe that God saw, first the heart of Mr President.
"Here is an honest man, and as I said during the course of the campaign, even his worst enemies agree that he is a man of integrity.
"In any event, there are many few Nigerians who would have been Minister of Petroleum, Governor of the whole of the Northeast, Head of State, not once or twice, but thrice, and still have just one home in Kaduna and some very modest place in Daura. Very few people are like that.