MUSIC: 6IX GOLD – KO LEGIT (JAPA)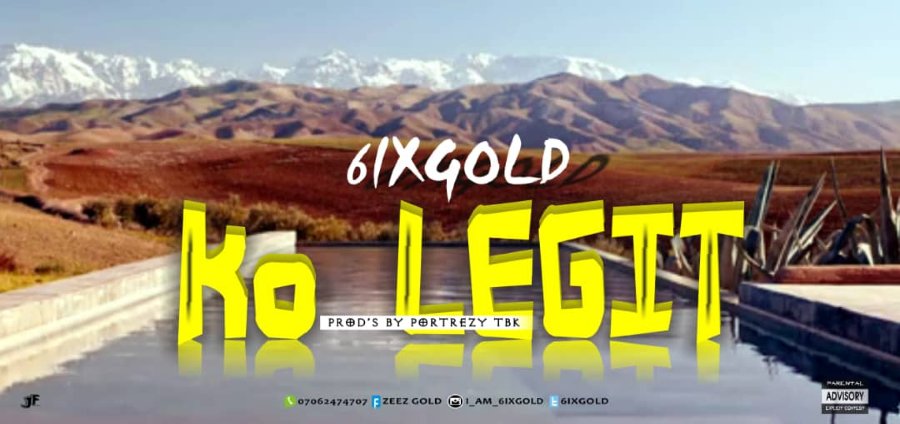 6ix Gold came through with the most anticipated song of the year titled "Ko Legit" or "Japa" as many tend to call it.
The Portrezy Tbk produced electrifying jam went haywire after the Singer, 6ix Goldreleases BTS pictures of the video shoot on his Instagram page.
Without disappointment, the full song came out jamming as we've all anticipated, and I can't wait to hear your say about it.
Now we wait to see how the dance 6ix Gold promised will look like to the song, even though I already imagined a dance step in my head.
No dulling! Sit back, Download, and enjoy "Ko Legit" inside life.
You Need To Promote Your Music, Video, Products, or Any Promotional Biz, Feel Free To Contact CEO NAIJAMP3BAZE via "Whatsapp : 09036880531" || "Call : 09050246372" Or Mail us at Naijamp3baze@gmail.com